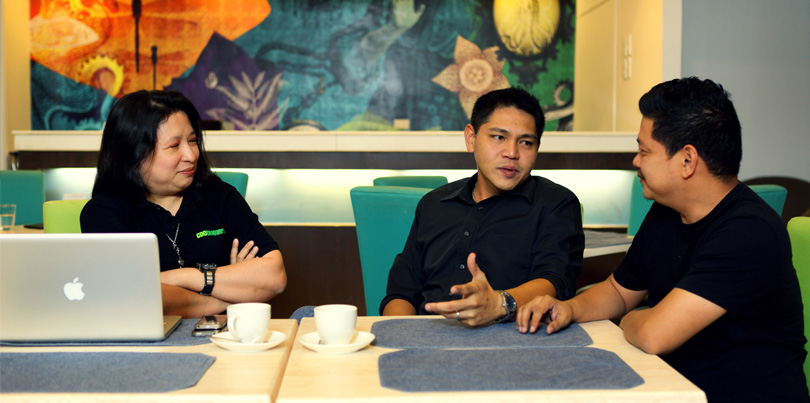 Left to right: DigitalFilipino Janette Toral, AyosDito.ph General Manager Jon Santico and Online Video Producer Buddy Gancenia
Digital Filipino Talks just completed 5 weeks and aired 25 episodes already, airing new episodes on a daily basis from Mondays to Fridays. Now on its 6th week, Janette Toral, the producer of the show is determined to finish the 1st season comprising of 13 weeks equivalent to 65 episodes.
As the director of the show, I also have my favorite episodes/topics. From the 25 episodes so far we are selecting 10 episodes to be featured in one of our sites, Pinoyhowto.com. The 10 episodes I'm choosing will mostly be about business and online marketing, that will be helpful to my pinoyhowto.com community.
Watch the videos at pinoyhowto.com
Edged Video Production is a Corporate and Training video producer in the Philippines.