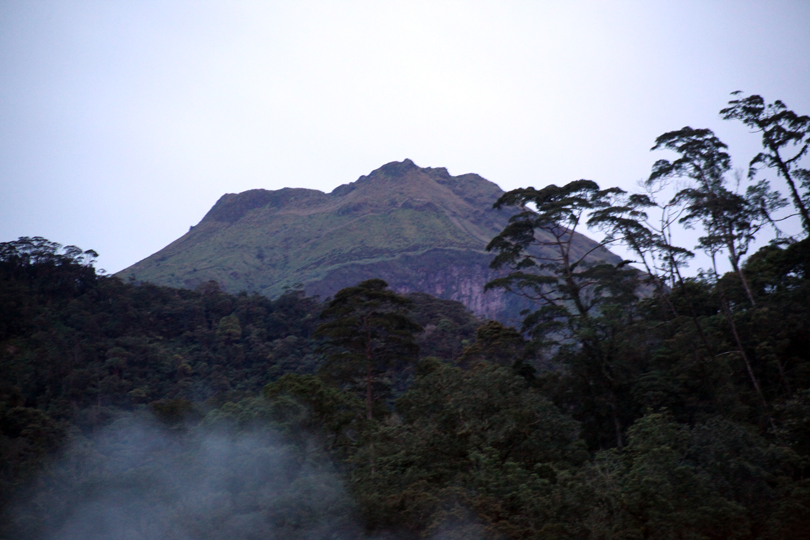 It never crossed my mind to conquer Mt. Apo, the highest mountain in the Philippines, with an elevation of 10,311 ft. above sea level. But when Diane and Dennis contacted me, wanting to have prenup wedding video shooting at Mt. Apo, I immediately got excited not realizing the implications to me who's not a mountain climber. I was overwhelmed with the idea of the first prenup wedding video at Mt. Apo – the prenup wedding video will be posted at realityweddingvideo.tv after the wedding on October this year.
April 15 Thursday, we arrived in Davao City, preceded by Kidapawan City in North Cotabato. Here we took the permit and orientation at the City Tourism Office as a requirement in taking the Kidapawan trail. There are several trails to Mt. Apo – the Kidapawan trail is not the most scenic, it is the most strenuous and I would say the most dangerous trail. But since it is shortest going to Lake Venado, Kidapawan trail still was the preferred option. An 8 hours hike is better than 2 days to reach Lake Venado and the peak of Mt. Apo.
April 16 Friday, 7am, we were at the jump off point in Ilomavis. We cross Marbel River several times. We shoot several scenes while crossing the river. After 4 hours we reached the first camp site, the Mainit. From this point we have to take the longer trail, the Co-ong trail since Mainit trail is now prohibited because a portion of the trail is already caved in due to landslides. A penalty is imposed by local government to those who are taking this trail. The old Mainit trail will only take 5-6 hours to Lake Venado.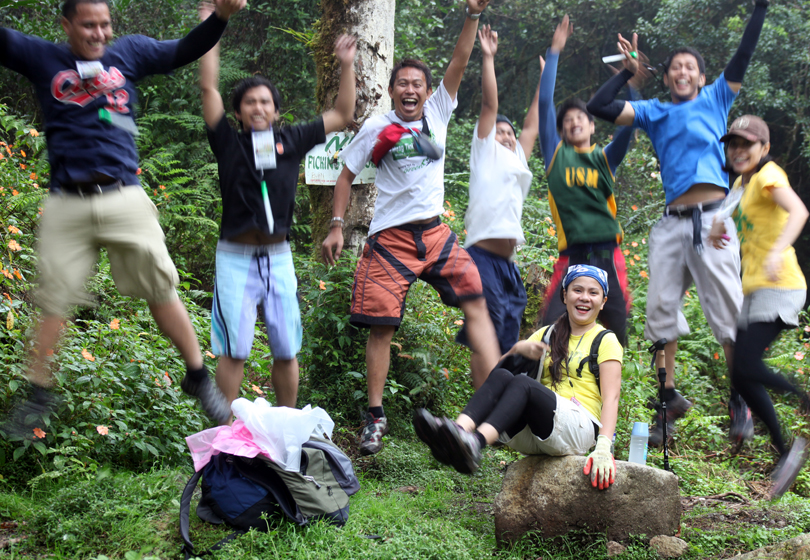 After surviving the killer trail, you will forget all the struggles once reaching Lake Vinado. Can't describe the feeling. All I can say is that everything was worth it. The expected 8 hours climb is actually 11 hours to us. Not bad – all of us in the team are first time mountain climbers. We camped at Lake Venado and spent the night here. It was very cold and very serene. I was surprised by temporary sari-sari stores by the Bagobo tribes folk who also camped there because of the many tourists about to come for the Holy Week.
April 17 Saturday, 9AM, we proceeded to the peak. From Lake Venado, the peak is another 3 hours trekking. Guest what? It took us 4 hours because we were taking video shoots along the way. Going to the peak, you have to pass by a rain forest, then an area of old died trees, the a cogon area, shrubs and wild berries – which we ate some of – and finally a formation of rocks before finally getting to the peak. We had our lunch for an hour. When we were about to shoot in the old crater, strong rain suddenly poured and forced us to go back down to Lake Venado. I'm sad but we had no choice. You couldn't see anything anymore but fog. We were wet and it was too cold. We were also warned that it was dangerous to go down after sundown.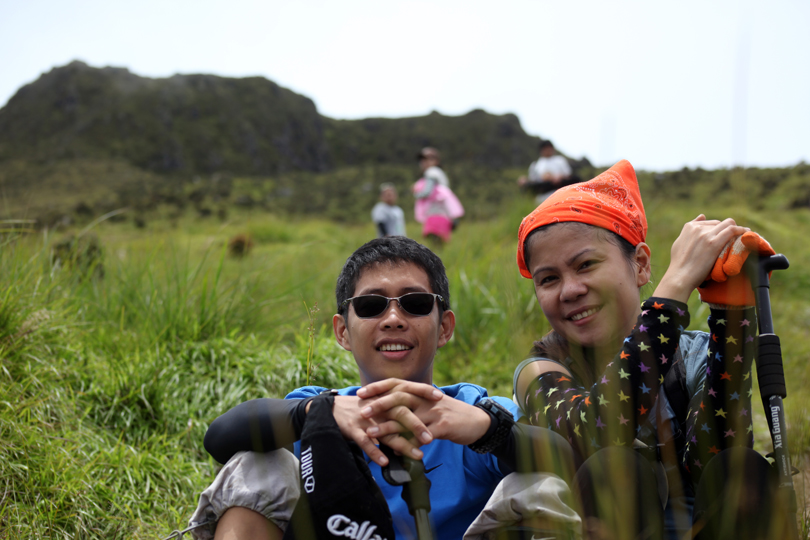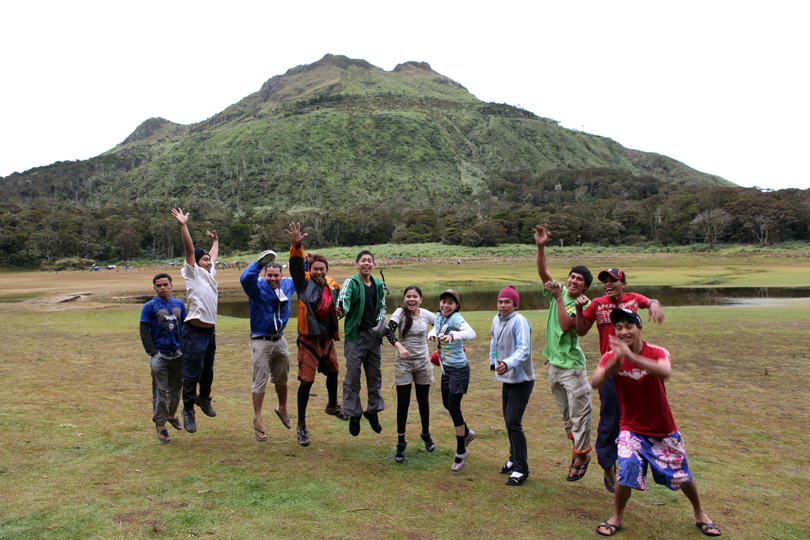 According to Binoe, there is always the second chance to climb Mt. Apo, but honestly at this point I don't know what to think about going back specially that all my muscles are still in pain.
April 18 Sunday, 9am. Because of the rain in the morning we were not able to shoot early. Later, though, I decided to shoot a bit despite the rain – we didn't really have a lot of time; we had to go down at 11 AM. It was dangerous to pass by at the Marvel River at night. Normally when it rains on top of the mountain, it wouldn't rain in the river, so you won't be aware of a flashflood coming your way. Some members of the team tried to be at the jump off point before sunset, but some of us weren't able to manage it and were still crossing the river by 7pm. Al, one of the porters, after bringing down his baggages immediately went back to the trail to rescue some of our teammates. I was amazed with his character and dedication to his work.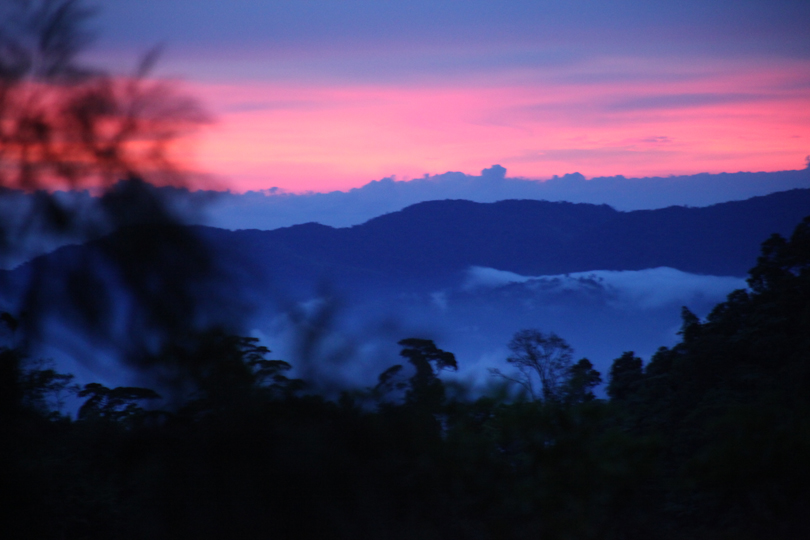 We spent the night at Lake Agko resort. It was a celebration thing because we survived Mt. Apo and all of us were safe. Night swimming at the hot spring pool was perfect after a grand Mt. Apo experience.
April 19 Monday, 8AM, last batch of shooting at the Agco Lake and boiling mud. After breakfast we went back to Kidapawan where we enjoyed fresh durian fruit.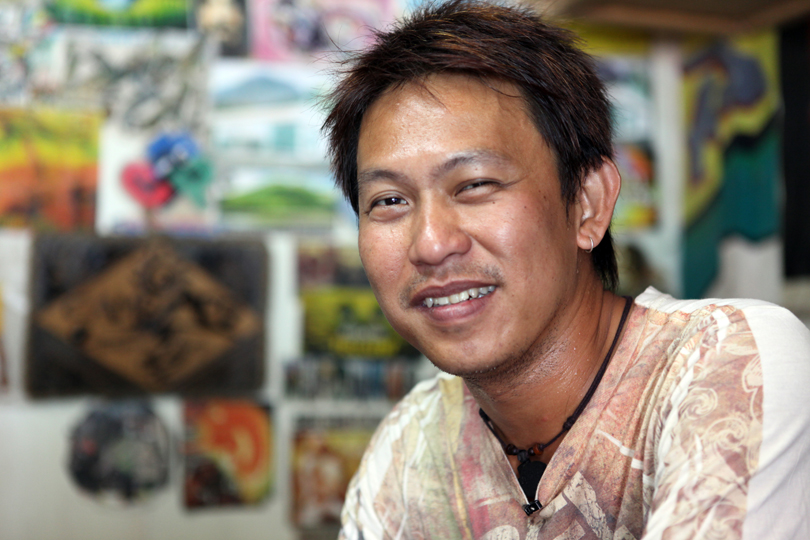 Guest what? I was able to shoot 3 episodes too for PinoyHowTo.com on How to climb Mt. Apo, Binoe as the resource person. Videos will be posted soon at pinoyhowto.com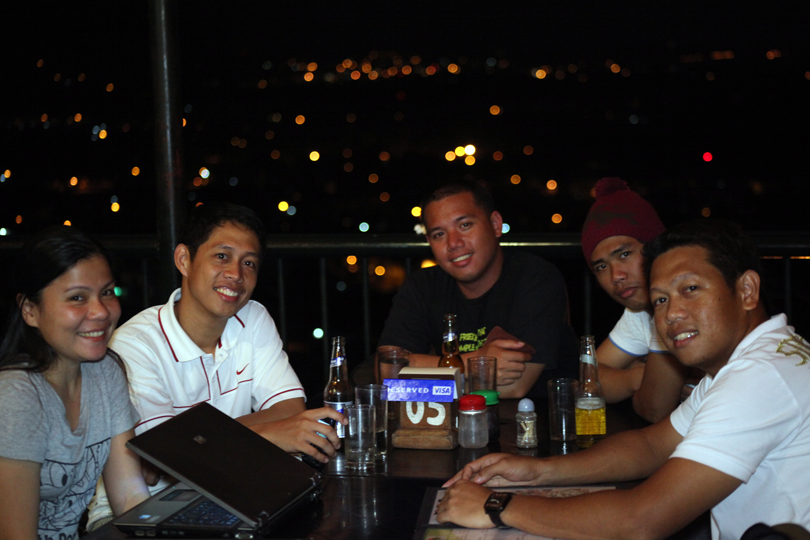 The adventure did not stop in Kidapawan. We had dinner in a crab eat-all-you-can restaurant in Davao City, then a night life at the Jack's Ridge, a restaurant complex overlooking Davao City by night. Finally a lunch buffet the following morning at Eden Nature Park and Resort, which will be the wedding venue in October.
I can say, I'm happy with the outcome not only of the prenup video shooting, This gig indeed brought the whole team – my client couple Dennis and Dianne, their family and friends Aileen and Val, the documentation team (me and Darwin), the guide headed by Binoe and his 5 porters – very close.
I've learned so many things with Dennis and Diane in terms of sales and marketing. Their stories and personal experiences in the Parma Industry, I found relevant to my business as well. To Dennis and Diane, thank you. I gain not just a client, but a friend!
-Buddy Gancenia Video Production, wedding video producer and videographer.