Another lesson learned: always background-check your clients. My bride last March 20, 2010 was Aina Gonzales, the April 2007 cover girl of FHM. I missed the photo ops! I only learned about it after the wedding when I asked her why there were so many celebrities during her wedding. I instantly became a big fan. As I had posted on my Facebook wall, I handed the DVD copy of the same day edit wedding video and we had our picture together.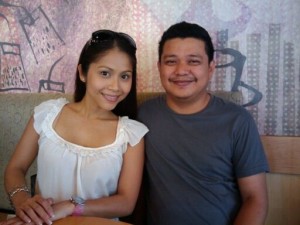 Watch the same day edit wedding video at realityweddingvideo.tv. Reality Wedding Video by Buddy Gancenia is a Wedding Videographer in the Philippines.
Buddy Gancenia is a Corporate and Training video producer in the Philippines.